suyts space
On the Huffington Post's Climate Change page they have this attention grabber.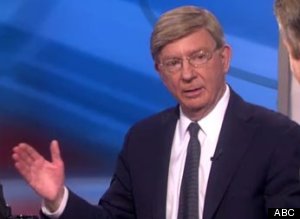 George's pathetic response……….
George Will discussed the latest heat waves plaguing the nation on ABC's 'This Week'. His explanation for the extreme weather? "Summer."

"How do we explain the heat? One word: summer," he said on Sunday. "I grew up in central Illinois in a house without air conditioning. What is so unusual about this?"
George Will rightly points out that this is summer.  And, this is the time of the year one expects warm weather.  This is factual and historically verifiable, and  relevant.  So, why is this deemed pathetic by the author Rod McGuirk?  Well, he doesn't specifically state why, he simply spews facts with out context, half truths, and pure fiction in an attempt to make his point.
This week's weather has resulted in at least 35 deaths. In some…
View original post 747 more words